HÔTEL MERCURE PORTE DE LA CITÉ ****
About
260


Capacité
debout

260


Capacité
assis

4


Nombre des
salles
Saint Nazaire Convention Center sits In the Hearth of Occitanie, surrounded by exceptional overview of Carcassonne.
It is located in the Medieval Fortress of Carcassonne, worldwide UNESCO heritage site, between Saint Nazaire Basilica and Hotel de la Cité***** gardens.
This location is the unique and original area to organize your best successful event.
It's marvellous exterior wooden structure blend in the medieval design of the monument.
Imagine your event or business meeting in the space is to give first priority to highlight your brand identity and to optimize your Company products.
The entire Cité hotels team welcomes you and delivers to you a customized service.
Enjoy your stay in our upscale or luxury properties and taste their different types of menus options from traditional to gastronomic restaurants in or around the ramparts.
And, for your big events, enjoy all the Cite Hotels combination of properties and spaces in and out to deliver the best timeless, unsual and unforgettable experience.
ADDITIONAL EQUIPMENTS
– 1-stared Michelin restaurant, La Barbacane : capacity 80 seats – 50 terrace
– Traditional restaurant Le Donjon : capacity 100 seats – 40 on the terrace
– Hôtel Mercure Carcassonne : 100-seat catering – 30 on the terrace
– In-house or outdoor catering restoration possible
– Outdoor and heated swimming pool adjoining the Saint Nazaire space
– Spa Hôtel de la Cité by Cinq Mondes
– Hotel de la Cité Winter Garden: Lounge/cocktail area with Piano
– Bar-library Hotel de la Cité
– Century-old cave of the Hôtel de la Cité
– Citadel Café & his garden 5 m from the Saint Nazaire space
ACCESS
• A61 / E80, exit 24 (Carcassonne East)
• Airports: Carcassonne Salvaza (5 Km)and Toulouse Blagnac (90 Km)
• TGV Station Carcassonne
Spoken languages : English – Spanish – French
Salles
Salles
Surface
Théatre
U
Ecole
Diner
Cocktail
Espaces Terrasse + Accueil 1 et 5
580
–
–
–
–
400
Salle 1 + 1
140
120
60
60
90
–
Salle 1 + 2
200
90
90
90
120
–
Salle 1 + 3
280
260
120
120
200
–
How about going there by train?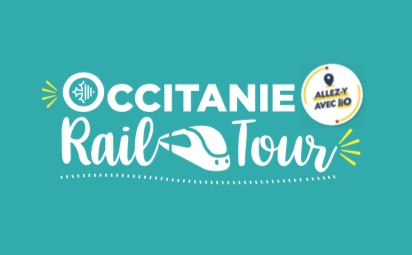 A moins de 30 mn à pieds de la gare de Carcassonne !
La meilleure desserte vers cette destination propose au moins 1 train par heure entre 06:19:00 et 19:42:00
Location